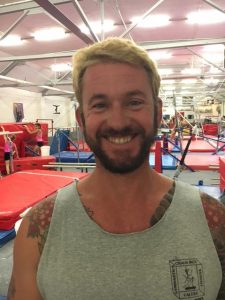 Michael Speelman
Boot Camp
Michael was born and raised in Ashtabula and started doing gymnastics at the Chalk Box when he was 7 years old. He competed as a gymnast until he was 17 years old, and also worked as an instructor and coach from the time he was 14. The summer after his graduation he joined the United States Marine Corps, where he served honorably for 21 years. His time in the service took him around the world, to include combat tours in Iraq and Afghanistan. He retired from the Marine Corps in November of 2016 as a First Sergeant.
Michael and Chrissy took over the Chalk Box from Michaels mom, Cathy, in March of 2017.
Michael is also currently serving as the Ward Four City Councilor for the City of Ashtabula, also works as a substitute workshop specialist and bus aide at Ashcraft Industries.
Michael and Chrissy have been married since December of 1995 and they have an amazing daughter, Jenna, who also works at the Chalk Box.
Chrissy Speelman
Boot Camp, Combined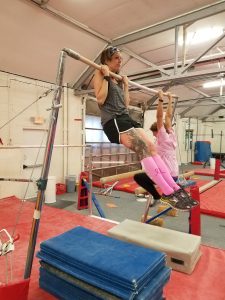 Cathy Speelman
Combined
In 1982, two of Cathy's Children stared attending classes at The Chalk Box. Michael (retired 1st Sgt. Speelman, USMC) was 4, and Jenny was 3. In 1983, her son Nicholas, age 2, started taking classes also. Cathy began teaching gymnastics classes then also. The kids worked there way up thru the levels, joining the competition teams, and even competing at the AAU Nationals. In the fall of 1983 Cathy began teaching fitness classes. In 2001, when Beverly decided to retire, Cathy and her husband David, being like family, were given the opportunity to buy the business. The Speelman's have continued to maintain the same values that started with The Chalk Box. Now days, even retired, it's not hard to find her still teaching fitness classes.
Mai-Linh Hanek
Zumba
Mai-Linh started working at The Chalk Box in 1997. She has taught all types of fitness classes and is currently teaching the Zumba classes. She has 3 children. Izabella, her oldest, Lauren, the middle child, both took classes at the Chalk Box. Besides teaching Zumba, she is also a full time nurse.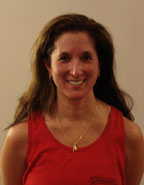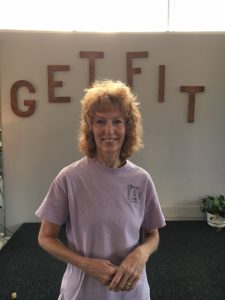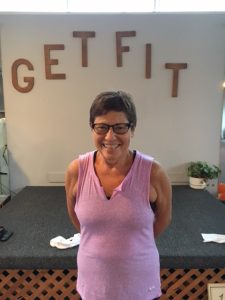 Judee Silva
Kick Fit, Combined
Judee has been friends of the Speelman's for years She currently assist with some of the gymnastics classes, fitness classes and teaches some of the cardio.